Echa un vistazo a la versión en español de esta publicación aqui
Every May is dedicated to raising awareness for mental health. We have assembled a list of both fiction and nonfiction for adults and young adults that are accurate portrayals of mental health. If you are looking for mental health resources in Hudson County please click here. For more information, please check out the New Jersey Department of Human Resources page on Division of Mental Health and Addiction Services here

Books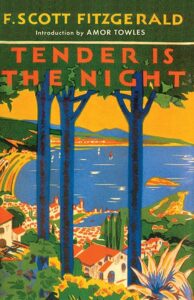 Broken by Jenny Lawson
Heart Berries by Terese Marie Mailhot
I'm Telling the Truth but I'm Lying Bassey Ikpi

Know My Name by Chanel Miller
Be A Triangle by Lily Singh
Maybe You should Talk To Someone by Lori Gottlieb
Reasons to Stay Alive by Matt Haig
The Bell Jar by Sylvia Plath*
The only novel written by Syliva Plath, The Bell Jar is influenced by Plath's own attempt at suicide and her recovery. The novel follows Esther Greenwood as she experiences a depressive episode during a summer internship and returns home to Massachusetts. It is a great novel to listen to as an audiobook. Recommended by Jane.
The Yellow Wallpaper by Charlotte Perkins Gillman*
Tender is the Night by F. Scott Fitzgerald
The Catcher in the Rye by J.D. Salinger
Young Adult
How it feels to float by Hester Fox
Yolk by Mary H.K. Choi
Astonishing Color of After by Emily X. R. Pan
Darius the Great is Not Okay by Adib Khorram
(Don't) call me crazy : 33 voices start the conversation about mental health edited by Kelly Jensen
The Art of Starving by Sma J. Miller
Upside of unrequited by Becky Albertalli
Challenger deep by Neal Shusterman
I Am Not Your Perfect Mexican Daughter by Erika L Sánchez*
I thoroughly enjoyed this book and I recommend listening to the audiobook. Our main character Julia struggles with finding out more secrets about her sister Olga while dealing with the expectations placed on by her mother. Through Julia, we get a glimpse of her anxiety and depression and her journey to be in a better space. Recommended by Jane.
Life inside my mind : 31 authors share their personal struggles edited by Jessica Burkhart
Movies
Silver Lining's Playbook
One Flew Over the Cuckoo's Nest
Girl, Interrupted
Black Swan
Fight Club
A Beautiful Mind
Inside Out
Donnie Darko
Ordinary People
It's Kind of a Funny Story
Touched with Fire
*Staff Favorite